How To Land Your Dream Job With An Effective Job Search
How To Land Your Dream Job With An Effective Job Search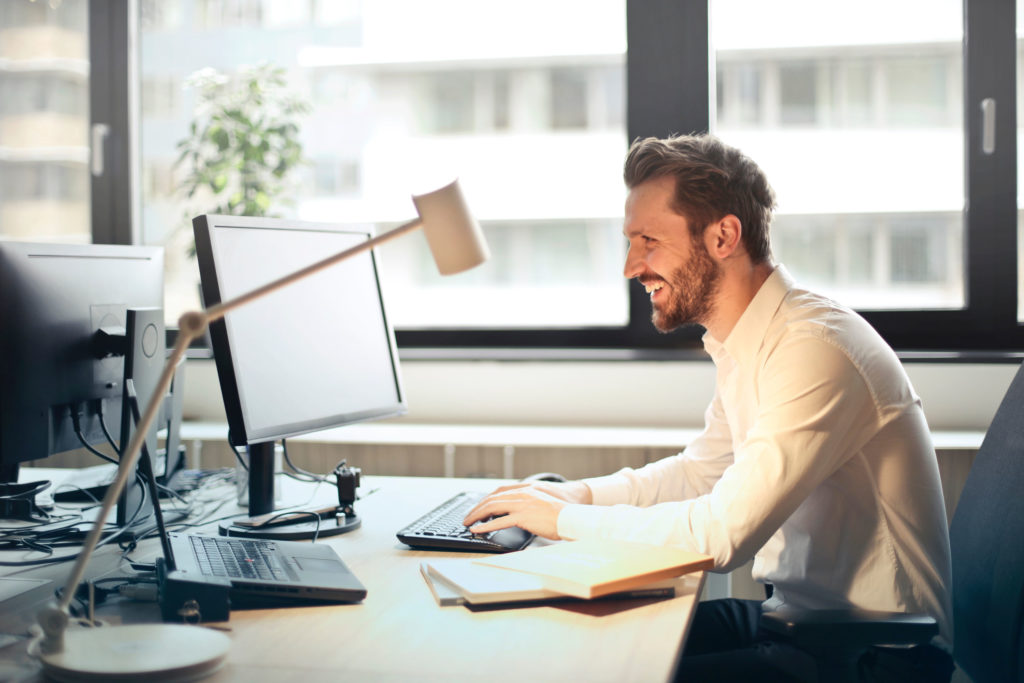 One of the most crucial tasks for a college grad who has to take the first step towards the corporate world is the process of job search. In fact, even experienced employees who want to make a shift in their career fret searching for a job. What does it take to get your resume noticed, get a call for the interview round and finally land the job?
The most important thing to keep in mind is that there is nothing unattainable about finding a job. And if you follow certain steps, you will certainly find the job you have always dreamed of landing. The only condition is not to make a few common mistakes that job seekers tend to make and to constantly keep up with the job search.
Top Strategies For A Job Search
Select Your Niche
Before setting forth on the journey of searching for a job, you need to discover what it is that you are good at doing. No one would want to end up doing something they wouldn't enjoy doing. Evaluate your skills, talent, interests and what you wish to achieve in life. Draft the initial path for yourself according to your eventual goal. Choose a field where you feel you will be able to give your best. After all, the competition in the job market is intense and you need to stand out from the crowd.
For example, if you are looking to start a career with admin jobs, make sure to decide what kind of industry you would want to join. Administrative jobs make the work of a company easier, so you can decide what kind of company you would like to work in to ensure that you deliver efficient and quality work.
Make A Resume And Share It Right
A well-tailored resume is the most essential thing when you start searching for a job. The resume should be systematic and clear so that the recruiter can identify your strengths and skills with just one look at your resume. Design the resume in a way that can convince the recruiter that you are the best candidate for the job.
The question of where to share the resume is also important. Target companies that interest you and can offer you what you are looking for in a job. Your professional goals should match the goals of the company.
Make Relevancy The Top Priority
Since the competition in the job market is high, a job seeker cannot afford to waste time. Apply to jobs that are relevant instead of wasting your time in applying for jobs that have little or no relevance. Search for opportunities on job portals, social platforms as well as websites of the companies you wish to work with. 
Make Use Of Your Network
A strong network can work wonders when finding a job opportunity. Make your network aware that you are finding a job opportunity. You might never know who might turn out to be helpful. So expand your network in the real world as well as on social media platforms.
Common Mistakes Of A Job Search
There are a few common mistakes that can make you fall behind in the process of job search;
Using A Common Resume
If you use one common resume for every job that you apply to, chances are you will land nowhere. Tailor your resume according to the requirements of the job and add specific keywords. Sometimes a professional resume writer can make the difference between getting the interview and being left on the sidelines. If you have the right set of keywords or buzzwords in your resume, you can convince the recruiter of how you will be a great addition to the company, thereby improving the odds of being shortlisted.
Insufficient Research
Job seekers often follow the apply-to-anything-and-everything track while searching for a job. The process of blasting off all job openings that you come across is never beneficial. Conduct a thorough research before applying to a company. A scattershot method will lead you nowhere in most cases.
Being Over-Selective
If you think that targeting just one job portal, employer, company or sector will help you find the right opportunity, then you are mistaken. A narrow lens will never be favorable in the long run. A little flexibility is important while finding the perfect job for yourself. Search for opportunities online as well as manually. For instance, if you are looking for Online data entry jobs, do not limit your search to online listings. You can also find out manually if any company is looking for data entry employees. 
Unprofessional Communication
As a job seeker if you are to send in your resume, cover letter or any other details to a company, you need to pay extra attention to the format and tone of your mail. Job communication etiquette can get you noticed for the negative or positive reasons. Design the email formally and be selective about what you state in the email.
Following Up After An Interview
After you share the resume with companies and get the interview opportunity, the real challenge starts. The interview round is not just about giving your best at the interview in front of the recruiter or hiring manager. The art of following-up will make you stand out from the other applicants who were also in the same seat as yours to give the interview. Draft and send a separate email as a thank you note to all the employers present during your interview.
The contents of the email should remind the reader how thankful you are to have had the opportunity of sitting for the interview round. Let them know that you really look forward to working with the company and would prove to be an asset for them.
Lastly, remember to be persistent during a job search. Do not give up until you find your dream job. Keep updating and expanding your network and stay in the loop. To not miss any job opening opportunity, keep a consistent track of various job boards. And alter your resume frequently to give it a fresh look when you are in between the process of searching for a job. Panic should not come in between persistence and positivity.