Time For Home Office Gift Giving and Receiving – Dell and Slickdeals.net Delivers
Time For Home Office Gift Giving and Receiving – Dell and Slickdeals.net Delivers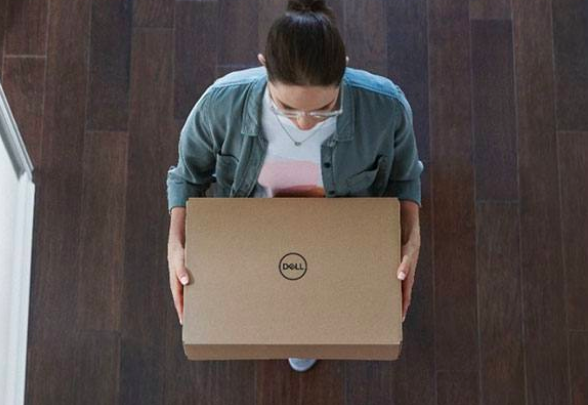 As the workforce transitioned to working at home, many discovered that their equipment just wasn't cutting it anymore. From then on, every tech-savvy remote worker has been watching for new computers and home office devices online — waiting patiently for that perfect deal that would finally optimize productivity at home. But if you aren't familiar with tech products, then completing your home office rig can be a bit daunting.
Many remote workers that are tired of their out-of-date technology will want to start looking into upgrading, whether they are ready to commit to the work-from-home lifestyle or not. According to Harvard Business School, at least 16% of new remote workers are expected to remain at home. That means your old computer will only continue to slow you down, negatively impacting your work until it eventually dies. The good news, however, is that there are now more sales than ever for Dell products and now you can easily find discounts in no time with Slickdeals.net.
When considering popular wireless providers, Dell has always stood out for building reliable and fast products that are offered at very reasonable prices. Everyone in my family has had that one ageless Dell machine that still works without a glitch somehow. These electronics are built to survive and make life simple. On top of this, to make finding affordable tech products even easier, Slickdeals.net streamlines your search for Dell Coupons so that you can easily discover how to save money on desktops, laptops, printers, and more!
If you're still not sure where to start with completing your at-home system, have a look at some of these home office essentials.
Dell Inspiron 13 7000 2-in-1
If you are looking for versatility, accessibility, and affordability, then this budget friendly 2-in-1 device is exactly what you need.
Inspiron stepped up their game with this everyman laptop that is great for remote workers that aren't looking for face-melting speed and graphics capabilities, but would like to get their work done on the go. This can be great for work-at-home parents that need to be everywhere at once as a comfortably classic laptop or easily accessible tablet.
Dell Smart Multifunction S2815dn
A printer is usually what sets a remote home office apart from just any old room in the house. Working away from your workplace hub is bound to run into setbacks related to your ability to print and scan documents.
This printer and scanner is a budget option for anyone looking to maintain records and telecommunicate strategically. The perk with this device is that it connects seamlessly with Microsoft Sharepoint, making installation and configuration a breeze.
Priced at $259.99 at Dell, this printer is a reasonable addition to any small home office.
Dell Precision 7920 Tower
When you are in need of power and speed, this desktop computer will accomplish any complex task without any hesitation.
While priced at a whopping $2219, this computer has been claimed as PC Magazine's '2020 Editor's Choice' and is equipped with a dual-core processor to support server-grade hardware. If you work in the IT or media production industry, then this computer will have you running multiple memory-heavy applications without a sweat.
This computer is at the top of our discount wishlist, so keep an eye out for coupons on Slickdeals.ne
Hunting Down Dell Deals
Finding sales on tech products is easier than ever with companies that scour the web for promo codes and discounts like Slickdeals.net. By checking for new deals frequently, you can be assured that you won't let a deal on one or more of the products mentioned above slip by.
If you have any questions about Dell products, their customer service is top-notch and will make installation and troubleshooting approachable whether you are an IT professional or novice alike.
Whatever your experience level might be, you are guaranteed to find a deal that works for you and your home office setup!