Make Anywhere In the Country Your Office
Make Anywhere In the Country Your Office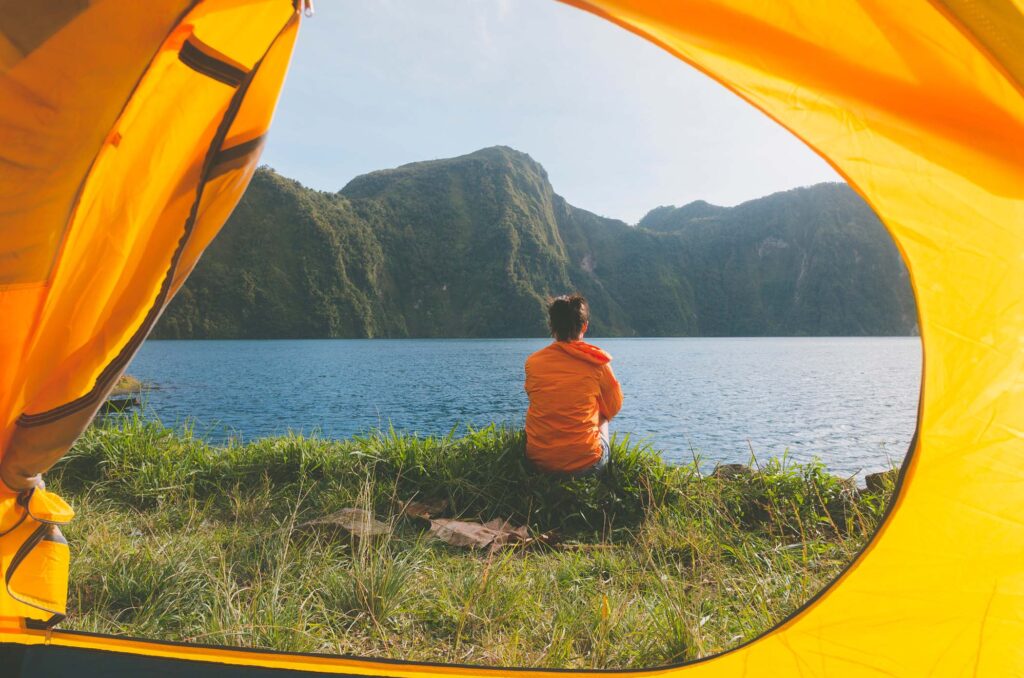 Remote Work Allows You to Work From Anywhere
One third of those in the United States are working full time from home and 25% more work from home part-time. The advent of the Internet, Zoom and telecommunications makes it easy to work from nearly anywhere. It has come to the point, there is little difference between your living room, being in the middle of a national forest or three blocks from the beach.
Working from the same place over time may be restrictive to your health, mental well-being or long term health. Changing things up a bit may actually benefit your employer. A positive outlook and satisfaction with your surroundings can increase productivity. Many writers and bloggers find that a regular change of scenery increases in productivity and creativity.
Safety First
Before you make any rash decisions, remember that we are still in the midst of a pandemic. Although you could potentially work anywhere with a decent Wi-Fi signal, you still shouldn't put yourself in any dangerous situations.
Avoid working places where you are going to be surrounded by a lot of people. You should also avoid airports for the time being. If you aren't comfortable with driving to the location yourself, mark it off your list.
Benefits of Working Outside
If working around the world is a bit too jarring for you, consider taking your work outdoors.
During quarantine, there were probably periods of time where you went days without venturing outside. Without fresh air and sunlight, you are probably getting a bit stressed and stir crazy.
According to an article from Entrepreneur.com, working outdoors can lower your blood pressure, reduce your stress levels and improve your overall health.
What You Should Know Before Heading Out
If you are going to spend some time with friends and family outside of your home, you should first find out that they are being safe. Make sure that they are practicing social distancing and have not been in contact with anyone who has been diagnosed with COVID-19.
Secondly, there is a risk to leaving the safety of your home. For example, if you learn that you came into contact with someone with COVID-19, you need to isolate yourself for two weeks so that you know whether or not you are sick.
What Should You Bring?
This depends on where you decided to take your remote work adventure. If you've decided to journey into the wilderness and found a campsite, you will want to make sure that you have the right equipment. If you start looking now you might be able to find a great sale on discount sites like Slickdeals.net.
Beyond your work essentials like your laptop, chargers, WiFi network source, and phone, there will be other essentials that you might be taking for granted while you've been sheltered in place. If you decided to forego the Air BNB and commit to something more bare-bones, then you will want to ensure that your shelter and sustenance is available and up to your standards.
Food, shelter, and warmth will all be necessities that need to be accounted for when expecting to spend your working hours outdoors. Aside from food, you will need camping essentials like a tent, a sleeping bag, a self-inflatable mattress pad, a gas grill, and some potable water carriers. You should also prepare for any exploring with hiking boots, insulated jackets, flashlights, and maybe even a bike or kayak for your leisure. 

If you don't have all of the equipment for your optimal outdoor working experience, don't fret! You can find all of this outdoor gear and more at stores like REI Co-Op. In fact, Slickdeals just announced some great deals with REI Coupons. The Co-Op holds lots of different brands that are considered top-quality, like North Face, Camelback, Fjallraven and more. These are nice products that you can purchase for up to 50% off with easy-to-find promo code, which means cost and lack of equipment is no excuse to go off the grid and get in touch with your wilder side.
Where Should You Go?
Hotels and motels may not be smart for the time being, so use your better judgment when choosing where you will be staying. Better yet, find someplace warm where you can hike, swim and sightsee. With a little preparation, you can work and be on vacation at the same time while you can stay at the place of your choosing, but you can also have all of the amenities that you have at your own home.